Stairlifts Bristol
Instead of selling up a moving to a bungalow, you can stay in the home you know and love with full access to all levels by using a stairlift from stairlifts bristol. Options come in standard straight or customised curved, indoors or outdoors, stairlifts bristol offer a wide selection of stairlifts from only the most trusted, safe, and reliable brands in the industry. Ensuring a smooth, safe and reliable journey up and down your stairs, every time.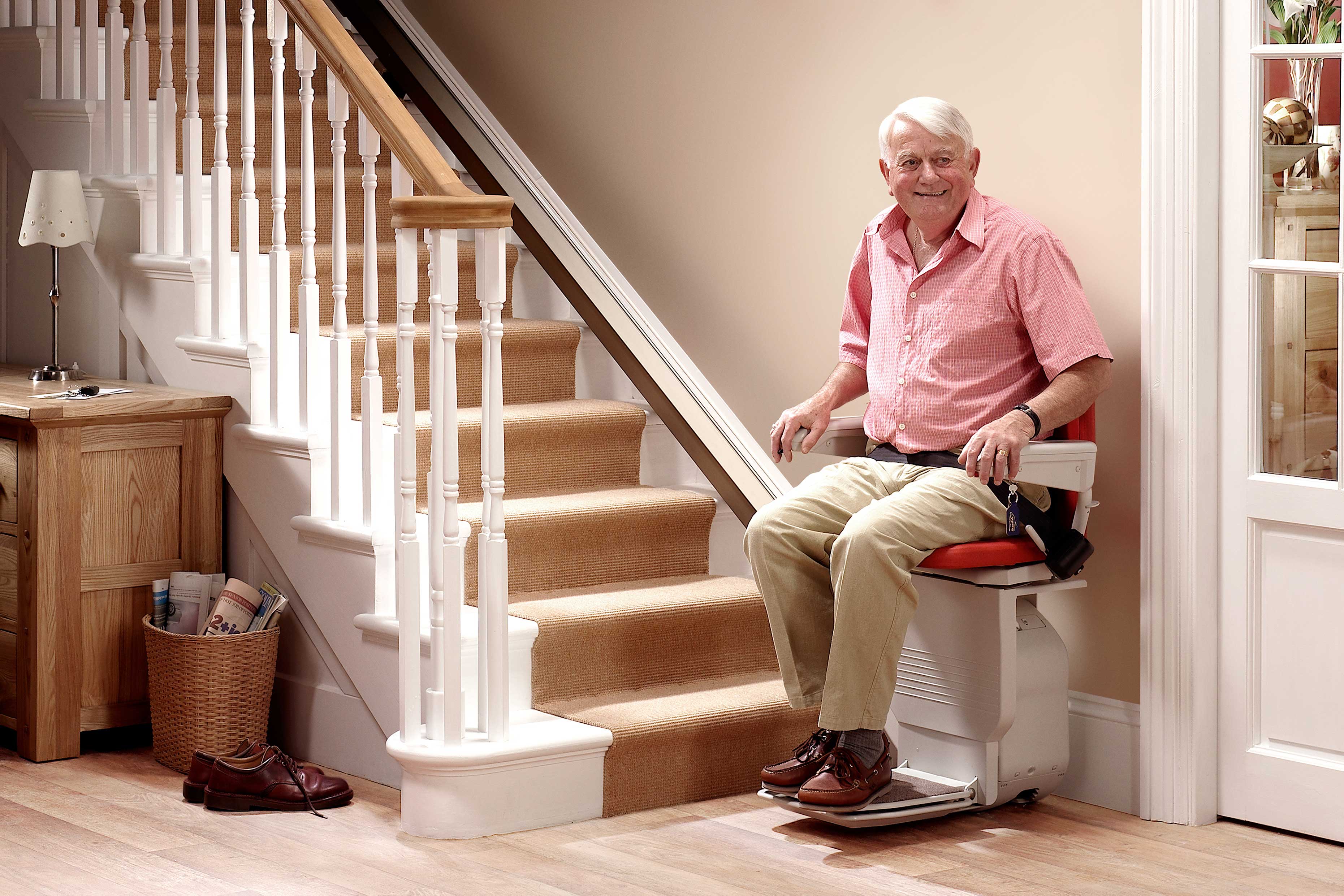 Features such as:
safe, smooth and easy travel both down and up your stairs.
Custom fit options to almost any staircase from straight, curved or even multi directional — with minimal wall and banister modifications.
With effortless use and intuitive operation.
Custom designed and upholstered to blend in seamlessly with your home or business's decoration.
Easy fold up which allows for extra space on steps and landings when not in use.
Come with fitment Warranty in addition to the manufacturer's warranty.

 Free assessment of size/model for your property and use needs
installed by Certified Specialists: Our fully trained and certified specialists install and service hundreds of auto lifts, stair lifts, turning seats, modular ramps, platform lifts every year, giving you peace of mind every time your use it.
Local Support & Service: Our local team is available to help answer all your questions and support your bristol stairlift even after you buy.
So if you are in the market for a stair lift company Bristol? then stairlifts bristol provides both quality and professional stair lifts services. When you are in need of stairlift, it is often because stairs are becoming harder to scale for yourseld it may be because someone in your home is unable to walk safely or comfortably up the stairs, inside or outside the home. With a stairlift installation all the fear or pain of climbing the stairs is gone and you can continue to use your home or business in it entirety. A quick, affordable, and efficient service will make the process even less stressful.
A stair lift is basically a track of metal that is securely fixed and anchored to your existing staircase. A motorised chair then travels smoothly up and down the track. The chair takes you all the way to the top and bottom landings. stairlifts are normally supplied power through one of your homes existing electrical outlets. Which in turn is used to charge the batteries that supply the motor in the chair. Stair lifts are used both indoors and outdoors.
Stairlift diagram:

How long is a stairlift installation?
Stairlifts are installed in a 2 part process, step 1 is to measure up and check the existing staircase is up for the job, access will be needed to your home to take measurements, look for any obstructing objects, or any other potential irregularities that may not of been seen or noticed by the end user. Things such as banisters, doorways, uneven stairs and more.
to speed up the process the following information can help:
A good idea of where the stairlifts ar to be installed.
The person using its details such as: height, weight, and ability to use with or without help.
home owners permission to secure the stairlift to the existing staircase.
an electrical outlet close to either the top or bottom of the stairs.
After exact measurements have been taken, only then will an accurate quote be given for the stairlift and installation. Information on the most suitable product for your needs will be given. Then a price is agreed and an order is sent to the stairlift manufacturer.
step 2 usually after 1 week from appointment:
your Stairlift is delivered and can be fitted, usually full fitment is done within 2 hours.